Storing beer in a keg is great, but it is so 20th century.
The keg is often thought of as the ultimate beer storage device. Even hearing the word keg brings up images of crazy frat parties and some type of contraption that is just used to guzzle foamy suds of brewed hops. Besides beer, kegs can hold and serve nearly any type of liquid.
Whether you are a bar owner looking to expand your options on tap or another service-based business that wants to easily serve tasty beverages, there are plenty of options for you.
The Benefits of Kegging Beverages
Kegging beverages has benefits for all kinds of businesses to take advantage of. From being able to serve more variety of drinks to keeping your kegs in top condition, kegging is a great option for many types of businesses.
Bars and Restaurants
For bars and restaurants, kegging expands the number of drinks that can be offered on tap. This means that you can have a wider selection for your customers, which can lead to higher profits. In addition, kegged drinks tend to stay fresher longer than those served from traditional taps, meaning less waste and more satisfied customers.
Service-based Businesses
For service-based businesses, kegging can make serving drinks much easier. Instead of having to constantly prepare new batches of mixed drinks, you can simply fill kegs with premixed drinks and let your employees serve them straight from the tap. This will not only save time but also reduce the chances of mistakes.
So whether you are looking to add some extra flair to your bar or make serving drinks easier for your employees, kegging may be the perfect option for you.
In this article, we're going to go through all the different things you can fill a keg with to turn faster profits.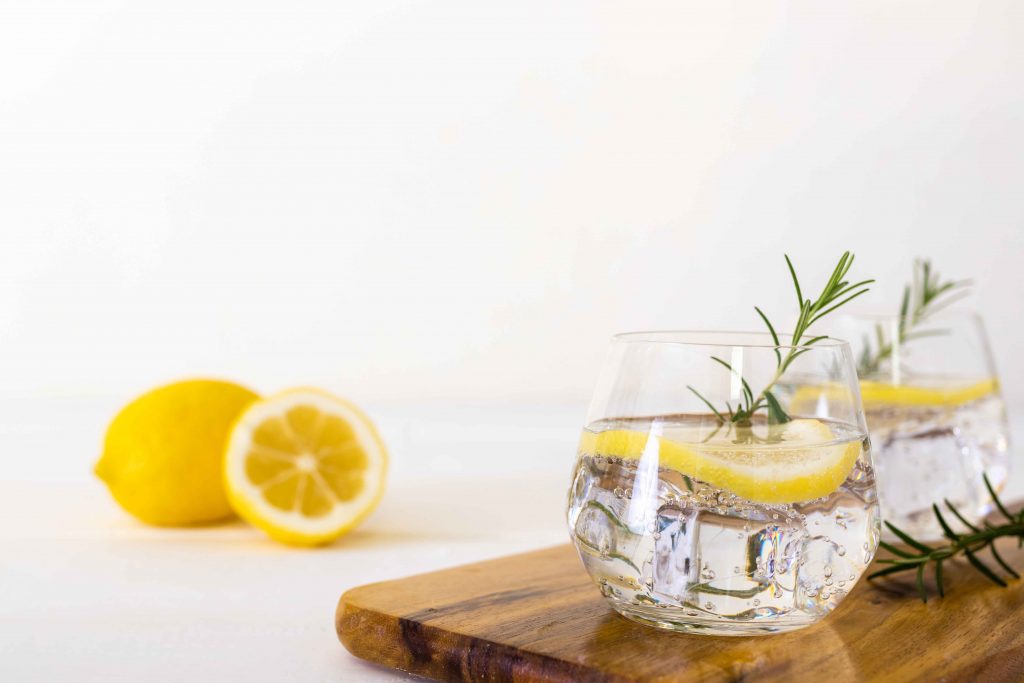 Flavored Club Soda or Sparkling water
Sure it might not be as fun as a nice hoppy brew or the latest craft beer, but flavored carbonated waters are all the rage right now. While some like to indulge in the high life others like to take it nice and easy.
Kegs are perfect for carbonated waters because of the pressure needed to maintain carbonation for beers hence keeping your carbonated water fresh and crisp. This makes for a refreshing drink for any time of day. As long as your keg system is up to par it makes for a consistent drink year round.
This doesn't necessarily mean you have to keep your carbonated water alcohol free though. Hard seltzers such as Truly or Whiteclaw are perfect for kegging. Keeping these drinks kegged allows for a more robust flavor than the traditional can and extends the shelf life. Much lighter in calories but with a kick of flavor and a punch of alcohol these have been a hit among the college crowd and the health enthusiast who don't want to left out of the bar scene just for being health conscious.
If you want to add an extra twist, try infusing your fizzy water with some fruit or herbal extracts. You can do all sorts of combinations from strawberry, orange, pomegranate or even mint or thyme. Whatever you can think of really is on the table and it presents a different change of pace to your guests who may be looking for a healthier, more sobering alternative to the classic tall one.
Just make sure to strain your juices or extracts so that you don't clog up your tap lines.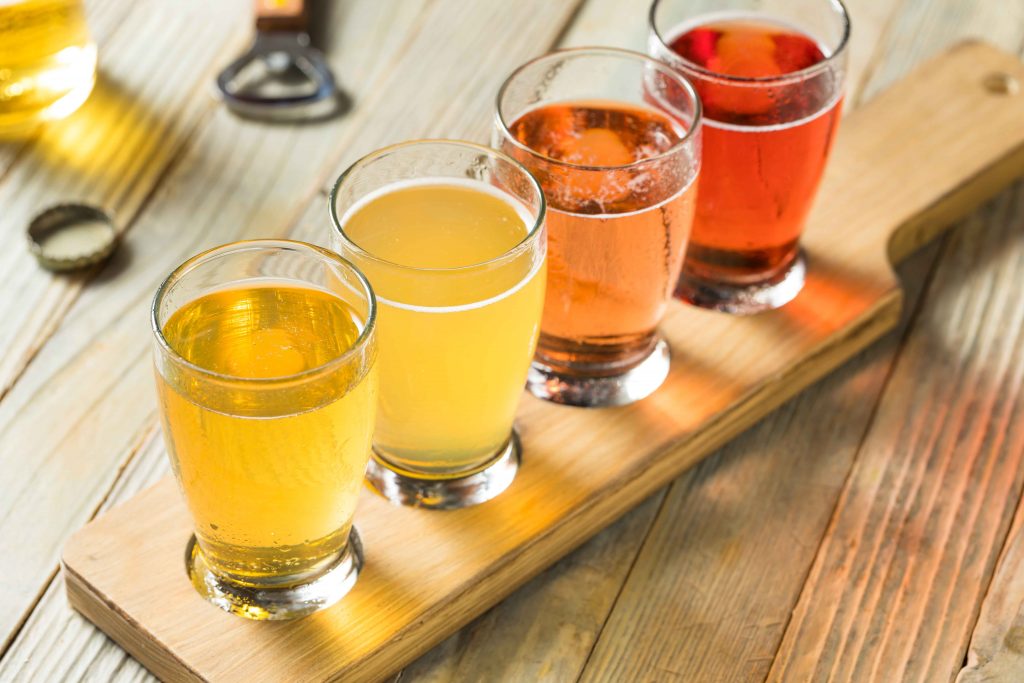 Ciders on Tap
Cider is a great keg choice because it is best enjoyed cold and carbonated. As cider is now the preferred choice after beer, the demand has not only gone up but there are official cider connoisseurs. For the same reasons craft beer blew up, cider has officially become a once-lost art form rediscovered.
Cider is best for those with a gluten or wheat intolerance. As cider is made from apples or fruits instead of wheat or other grains that beer is made with. It can a great alternative for those who are not beer drinkers.
Apple is the most traditional form of Cider but it doesn't mean you have to stop there. As the cider industry expanded as have the types to choose from. Apple, Pear, Pineapple, Peach, and Coconut, are all excellent choices to choose from.
Deciding if you want a dry cider or a semi-sweet just adds to the endless options and tastes this drink offers. Cider presents a nice change and alternative to beer and allows the general consumer to add a bit of variety to their repertoire.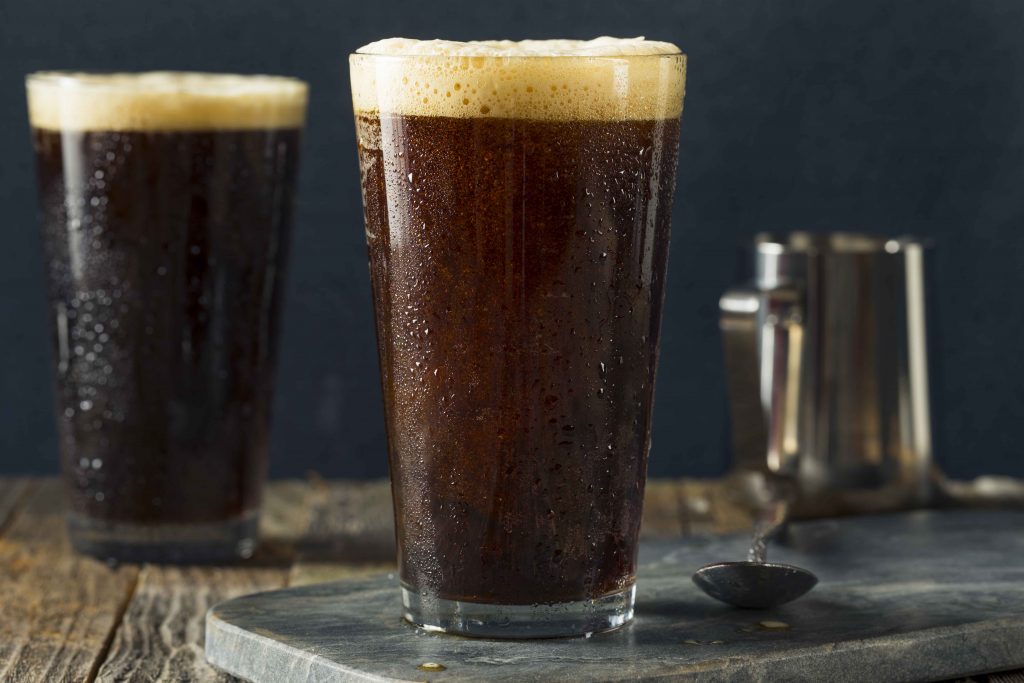 Cold Brew Coffee on Tap
Who doesn't like a nice, tall, frothy glass of cold brew in the morning? It's also surprisingly enjoyable way to unwind at the end of the day. Because not only is the flavor profile more robust, it may also be added to certain cocktails for an extra kick, having it on tap makes it much easier to get. Instead of reaching into the cooler and stopping what you're doing so you can save time or your bartender time, you can just pull a pint from the taps.
Making your own cold brew is really straightforward. Simply put, water and the coffee beans of your choice in a cold brew system and let it do its thing. All you have to do now is filter and store the final product. It's that simple, and it may be less expensive than looking for market-brand cold brews.
Storing your cold brew in a tap preserves the coffee's flavor for longer because heating breaks down the beans and changes the taste.
Nobody likes the taste of old coffee, and cold brewing kegged keeps it fresh for a long time. Your guests will appreciate a wonderful foamy glass of cold brew to get them through their day or unwind with every pour.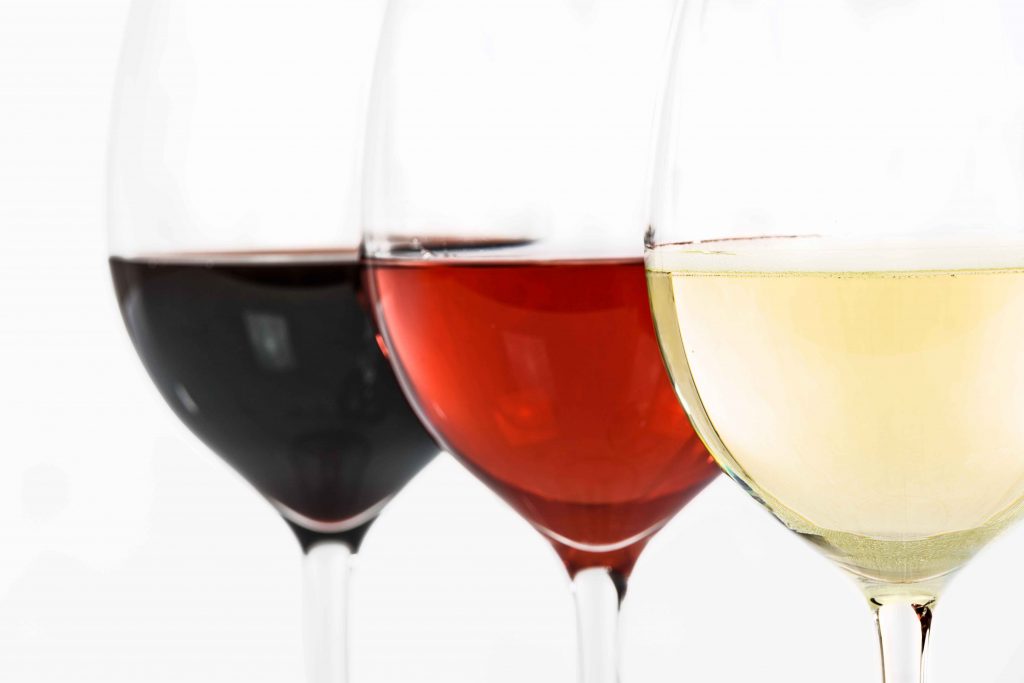 Wine on Tap
Wine on tap? Yes, please! Not only does it keep your wine refreshing and crisp, but adding wine to your tap also expands its flavor profile. By keeping the nitrogen level low in your wine kegs, you'll add a refreshing taste to your pours without any fizzy surprises.
Wines that already have some sort of carbonation to them such as Champagne and Sparkling wines like Rose may make for even a better wine on tap. Wine degrades by oxidation leading to a vinegary, bitter taste. By putting these on tap you actually eliminate this process altogether and it becomes more simple to be able to store and maintain your wines. Since it is almost completely shielded from air, wine on tap can last up to two months!
Cornelius kegs are a fantastic choice for wine storage. These are often smaller-sized kegs that allow for easier storage and have ball locks that keep air from reaching the wine better than traditional airlock taps.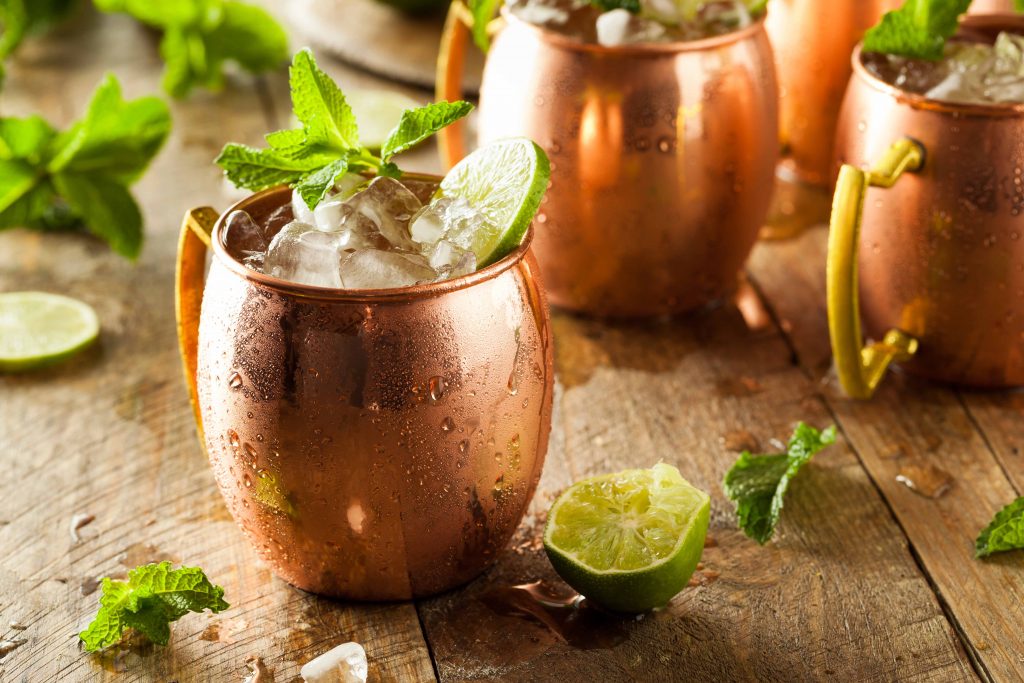 Cocktails on Tap
Cocktails, say what? Having pre-made cocktails on draft is an awesome way to improve and liven up things at the bar. Just imagine it. The freshest, coldest cocktail you can think of at the tip of your fingertips within seconds. The possibilities and combinations are endless to think about, Dark N Stormy, Sangria, Whiskey Sours, Moscow Mules, Margaritas. Saving time and money for your business and getting drinks into customers' hands faster.
Have a popular specialty cocktail that you know is ordered every single night? Keg it. Kegging will save you time and put more money in your wallet.
Putting cocktails on draft can also allow you to become more innovative. Have a recipe that you have always wanted to try? Whip it up and place it in a keg. You can quickly see how it sells and give free samples to customers without making a new drink every time. This can be an excellent way to expand your business and allow your creativity to flourish.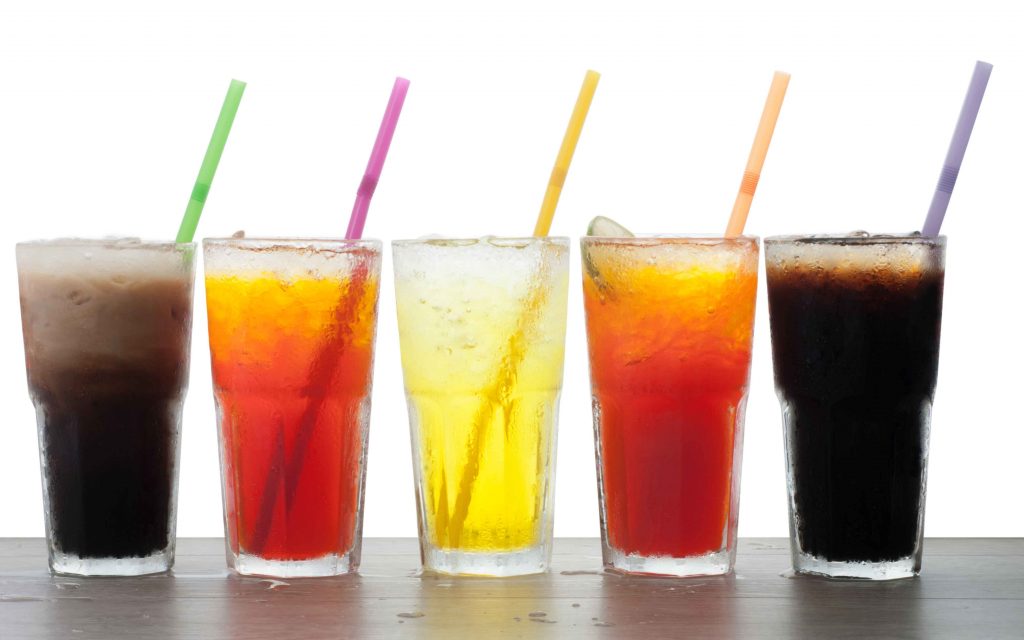 Craft Sodas on Tap
Traditional sodas, or fountain drinks as they are now called, used to always be stored in kegs. While fountain machines and the syrup mixing process is more cost-effective, the flavor doesn't always add up. It can be overly sweet with the syrup mixture. This leads to a disgusting taste of pure sugar. Also, the machines can tend to not maintain a proper temperature. Sometimes leading to a stale or even warm fountain drink.
If not maintained properly, sometimes the machine can lead to the soda falling flat and we all know the taste of flat soda and how off-putting it can be. Dispensing your sodas at a higher PSI through your tap will keep the taste fresher while perfectly blending the sugary sweetness.
It can also be more hygienic as fountain systems tend to become dirtier much faster requiring more maintenance than a traditional keg system does. Keeping sodas on tap can be what makes you stand out from the monotony of fountain machines and makes for a great conversation starter too!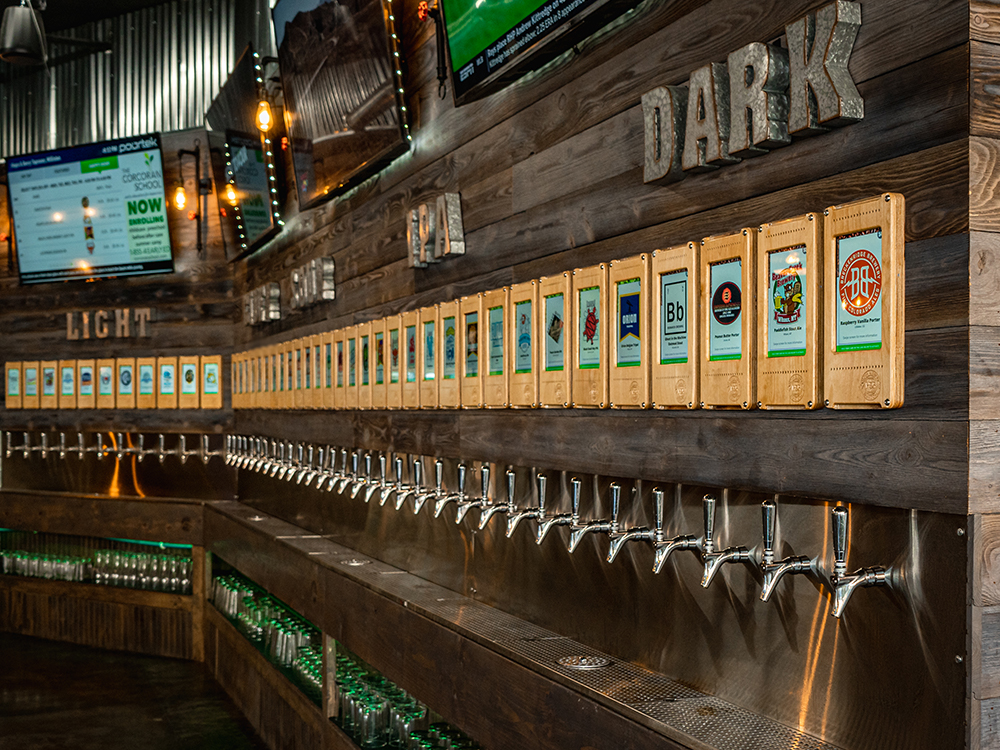 Add a Self-Pour System and Save Even More!
If you run a bar or restaurant and are looking for more ways to improve efficiency and maximize profits, adding a self-pour system to your taps is the best option. Self-pour systems allow customers to pour their own drinks, which saves time and money for your bartenders and servers.
Self-pour systems also allow you to offer a wider variety of kegged beverages since you don't have to worry about stocking multiple types of bottles or cans. Customers can simply choose what they want to drink from the tap and pour it themselves. This gives you the freedom to keg anything you want, from beer and wine to cocktails and soda.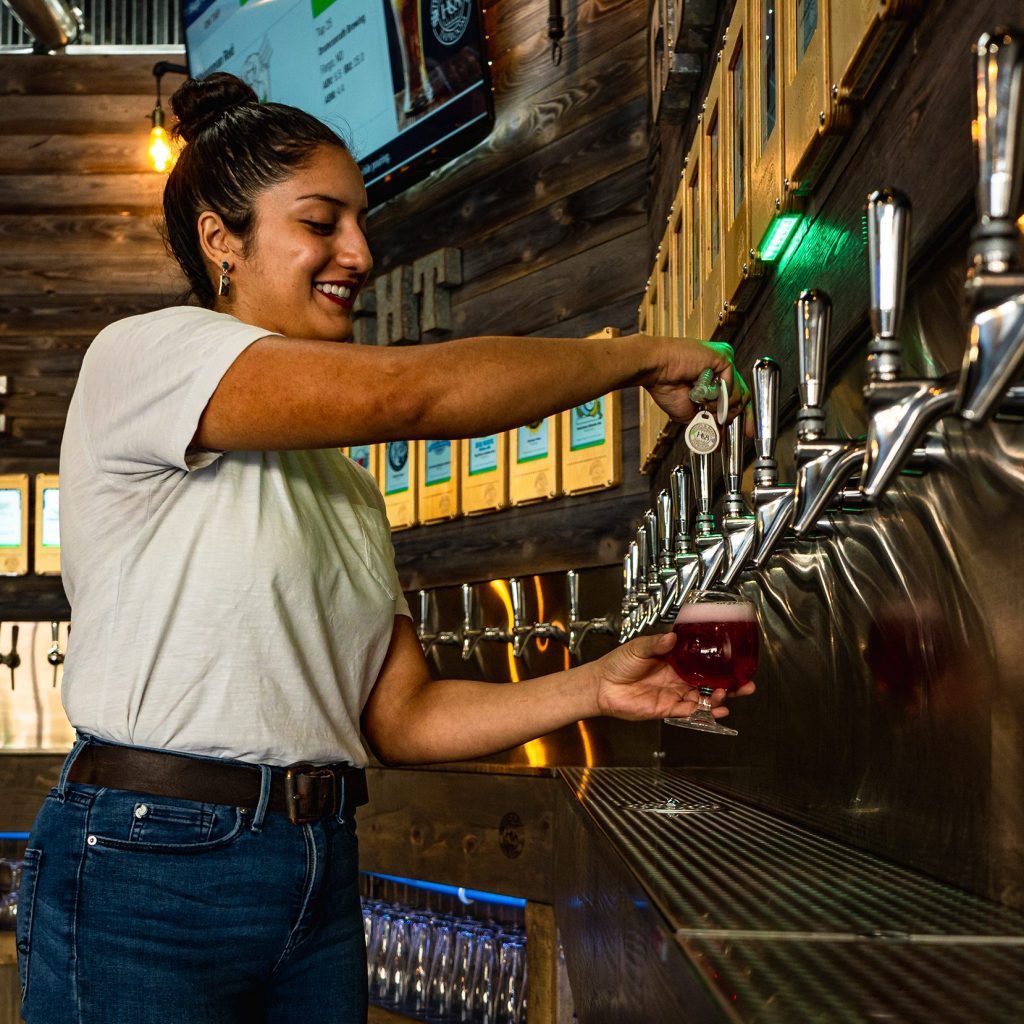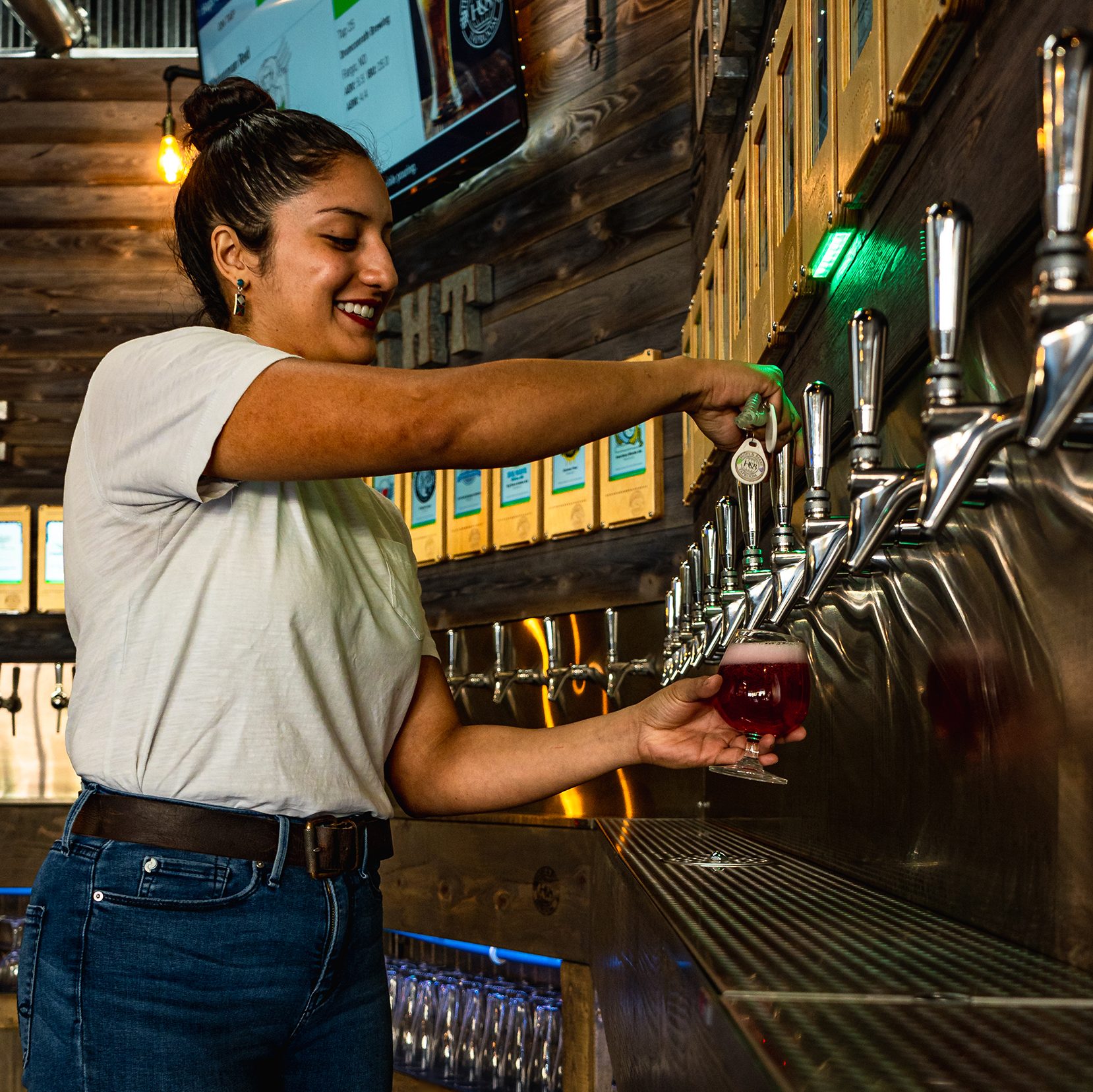 If you are not a bar or restaurant, adding a self serve system can be the best option because it eliminates the need to add any staff to serve drinks. It also saves space because you don't need a bar top to serve the drinks or a large point of sales system. And with Pourtek's mobile kegerator system, the Tekerator, you can add a self-serve beverage station to your establishment without any build-out. Just find a good place for it and plug it into a power outlet.
Installing a self-pour system is a great way to improve your business, and it's something that your customers will appreciate. They'll be able to pour their own drinks, which will save them time and money. And you'll be able to offer a wider variety of kegged beverages, which will increase your profits. So if you're looking for a way to improve your business, self-pour systems are the way to go.
In conclusion
As you can see, there are many things that you can keg besides beer. Wine, cocktails, and even soda can be kegged and dispensed from a tap system. If you're looking for ways to improve your business, kegging is the way to go. Not only will you be able to save time and money, but you'll also be able to offer a wider variety of beverages to your customers. So what are you waiting for? keg something today!
Want to know more about how exactly to keg cocktails and what equipment you need? Find out how to keg a cocktail here.