PROBLEMS WITH TRADITIONAL POURING
Lost Revenue Opportunities
Patrons must fully commit to drinks, dissuading them to try more expensive options. Also long lines at the bar may cause patrons to leave or refrain from ordering more.
Inefficient Labor Costs
High payroll costs due to number of bartenders, staff, etc, and use of labor to pour drinks that could be reallocated toward other tasks.
Keg Loss
Industry average 76% keg yield from manual pours. Bartender freebies/giveaways, "shrinkage", and overall inefficiency in the manual pour process.
Scarce Analytics
Limited data analysis of sales, customers, keg depletion, etc.
Sanitation
Ordering a drink from a traditional bar includes multiple people touching a glass, introducing more sanitary issues.
Self-service faucets allow for a richer customer experience, allowing them to try many different drinks, while pouring as little/much as they want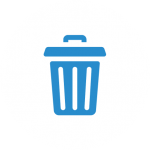 Dramatically improves keg yield by efficiently tracks and manages inventory down to the ounce.
Introduces customers to new and more expensive drinks with higher margins while simultaneously reducing labor costs.
Automated self-service system, with real time aggregated data analysis. Intelligently informed beverage ordering, tracking, etc.
Self-pour minimizes touchpoints and transactional involvement between people, while avoiding congestion in lines and complimenting social distancing.