Kegging cocktails is a newer trend in home bars as well as restaurants and pubs. It's been fueled by the growing number of bars implementing self-serve tap systems and the incredible cost-saving benefits they have uncovered.
While most bars started by automating their beer sales, daring venues that started offering cocktails on tap were shocked by the increased profits and buzz kegging their cocktails generated.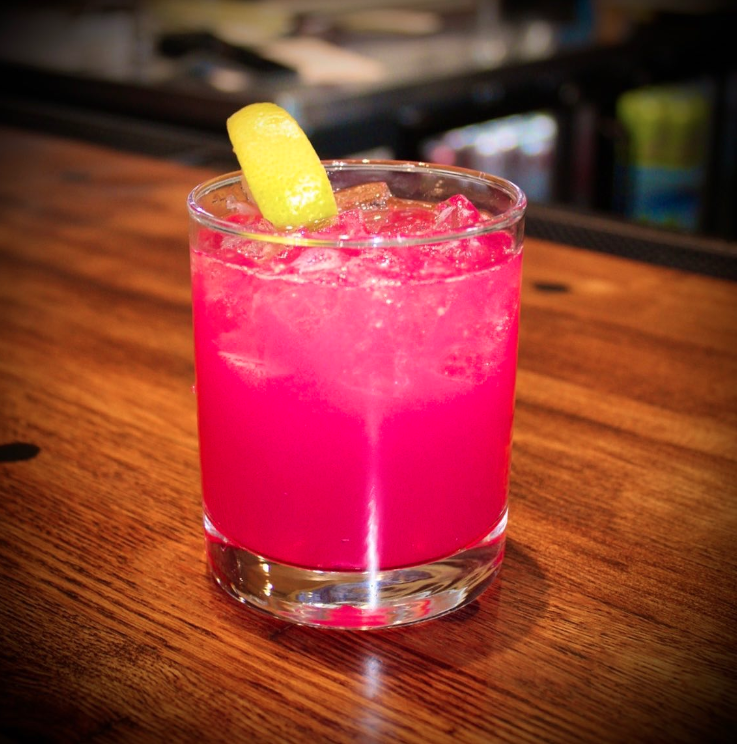 Kegging cocktails has a lot of benefits. The speed in which you can serve customers, the consistency in your drink's quality, and the ability to let customers sample a cocktail before purchasing are a few we can talk about.
Serving cocktails on tap can be a great choice for bars and restaurants but there are a few things you need to know and consider when starting to serve cocktails on tap. We'll cover what to consider in this article and how to get your tasty cocktails into a keg and into your customer's hands faster.
What equipment do I need to start kegging cocktails?
Serving cocktails on tap starts with the same basic infrastructure of a tap system that would serve beer. But there are a few pieces of equipment you may not have that are specific to kegging cocktails. You need smaller kegs, and a nitrogen system to deliver your noncarbonated cocktails. Which is the vast majority of popular cocktails.
Cornelius Kegs- aka Corny Kegs
The most common type of keg used for cocktails is the Cornelius keg which comes in sizes 5 gallons or less. These kegs are often called "corny kegs" and have ball locks on them. Ball locks are the industry standard for all beverage dispensing and are what you'll find on kegs at most home brew stores.
If you are just getting started and experimenting with cocktails on tap, you may be tempted to purchase a used corny keg. We recommend you avoid this and buy and brand-new keg. The reason for this is that there are already so many variables to deal with when trying something new. The last thing you need to deal with is a leaky or faulty keg while you set everything up and try different recipes.
Nitrogen Cylinders
You'll also need a nitrogen system. Carbon dioxide is used to serve carbonated drinks like most beers. However, most cocktails such as a margarita or cosmopolitan are served still. Nitrogen is used to deliver the beverage from the tap without adding carbonated bubbles to the drink.
Keg Agitator
Another optional piece of equipment you can incorporate is a keg agitator. Keg agitators mix the drinks inside the keg. As opposed to beer, cider, or wine, cocktails combine different types of ingredients that can settle or separate once they are inside the keg. If a keg isn't shaken or agitated regularly the ingredients will not be mixed and what comes out of the tap isn't going to taste as it should.
Make sure you have enough refrigeration
Cocktails with fruit juices will need to be kept at an appropriate temperature to avoid spoiling. Make sure you have space for additional kegs in your cooling system.
Creating the perfect Kegged Cocktail
Once you have the right equipment, there are a few other considerations when kegging cocktails. The two main things you need to remember when getting started in serving cocktails on tap are dilution and homogenization.
Accounting for Dilution
Most proper cocktails are about 20% water after being shaken or stirred. So depending on how you are serving the drinks, you may need to add water to your batch of pre-made cocktails.
You can do this by measuring the volume of the drink before and after shaking or stirring the drink. This can take a few tries to dial in the perfect ratio.
Homogenization in your cocktails
Cocktails, being a blend of different ingredients, can separate over time. So it's best to do everything you can to make sure that your ingredients will homogenize in the keg. So that your drinks pour properly and you avoid clogged lines.
Many popular cocktails use juices or syrups. Whether you are using a pre-made or in-house-made juice, mixer, or syrup, you want to strain these as much as possible. For juices or mixers with pulp or larger particles, you can first run them through a fine strainer and then put them through a nut milk bag or cheesecloth to purify them even more.
Start with Small Batches
When you are first starting out, it's best to keg small batches of cocktails. This will help you avoid any potential waste and allow you to perfect your process before kegging larger quantities. As you become more comfortable with kegging cocktails, you can increase the size of your batches. Also, take the time to perfect your recipe before you put it in a keg.
Label Your Kegs and Mark the Date
Once you get the hang of creating cocktails in bulk, and your customers experience how great it is, you probably won't have to worry about your cocktails going bad before the keg is tapped. But you should still always mark your kegs with the date they were made. Cocktails with fruit juices can expire quickly so make sure to keep an eye on them.
How can kegging cocktails benefit business owners?
Using cocktails on draft is a smart way for businesses to change how they create cocktails. Cocktails on draft are more convenient and provide the bartenders with an opportunity for faster service and higher quality cocktails. Here's what we like best about cocktails on draft for business owners.
More Taste Consistency
When a drink is made by hand each time, there is room for error and variations from bartender to bartender. And when there is a lineup at the bar on a busy night, the stress and rush of tending to the customers can affect the quality of the drinks.
With cocktails on draft, business owners can be sure that their patrons are getting a drink that tastes the same every time. This is because all of the drinks come from the same keg and are made properly according to your perfect recipe. This ensures that your customers will have a great experience with your cocktails and be more likely to come back for more.
Faster Drink Service
Making a properly brewed cocktail can take a professional bartender 2 to 3 minutes on average. However, in the case of a busy bar, the bartenders only have a few seconds to pour these drinks and present them to their customers. The keg cocktails expedite the process and give bartenders more time to focus on other aspects of their job like socializing with customers or preparing other food orders.
Easier Cocktail Sampling for Customers
In some cases, business owners may want to offer small samples of their cocktails to customers. Offering a small sample is an excellent way to increase sales because it allows customers to try a new drink before committing to a full glass. However, making these samples can be time-consuming for bartenders.
With kegged cocktails, businesses can have a keg of the cocktail ready to go for sampling. This way, bartenders can simply pour a small amount into a cup for customers without having to make the drink from scratch.
Higher profits
By simplifying your system of serving drinks you can eliminate waste, reduce staffing costs, and get more drinks into people's hands faster. All of this leads to fewer costs and higher profits.
Take your cost savings to the next level with a Self-Pour Beverage System
Self-pour technology is a great option for business owners that wish to save money and provide an optimal customer experience. These self-pour technology additions in your bar/restaurant can help bartenders optimize their bartending. With even faster service, allowing customers to serve their own cocktails on tap your business will flourish and so will the overall experience.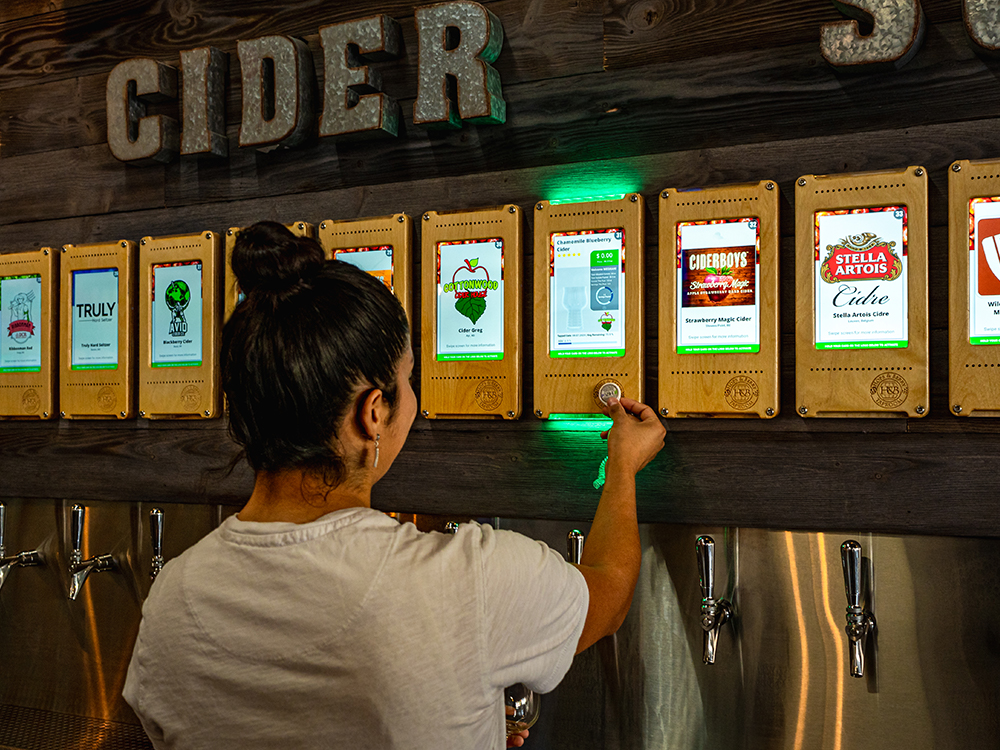 Pourtek was started by restaurant owners that weren't satisfied with the leading self-pour providers. So they went out and build their own system and perfected it in their very own establishments. It's built by hospitality professionals to meet the needs of real businesses. Check out more of what we have to offer and contact us for a free quote!